Click on the store logo to the left to see which products can be purchased at Berkeley Bowl!
This LOW CARB cauliflower pizza crust can be used for pizza or as a wrap!
Give your gut some love, start your day with a probiotic gut shot!
If you love garlic you have to try this garlic spread on your keto sandwiches or as a dip!
Add a cheesy, nutty, savory zing to your foods with nutritional yeast! It's great on just about everything!
Pork rinds are a great chip and/or breading alternative!
These coconut wraps are great  to use for a breakfast burrito or filled with chicken or tuna salad!
The roasted seaweed snacks are great to satisfy a hankering for a crackling treat!
Bone Broth on the go! These are great to pack for a snack at work or to enjoy out and about! Pour into a 8-12 oz cup, add hot water and enjoy!
Keto chocolate bars and chocolate chips! Enjoy in moderation!
Kite Hill's guilt-free cream cheese! Great on keto crackers, keto bread or rolled into free range sliced turkey!
The creamy and thickness of the organic heavy whipping cream is a perfect addition to your morning cup of joe!
Dr B's favorite extra virgin olive oil. It is first cold pressed and raw!
A tasty breakfast sausage without the sugar!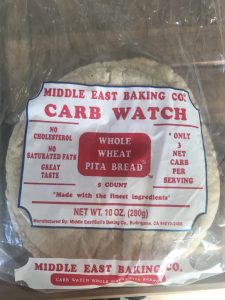 A low carb pita bread…that surprisingly is so tasty!!
This is a quick and tasty protein snack on the go! The eggs are perfectly cooked!
Stay hydrated with this innocent "cola"! Cola essence infused sparking water!